Living In Dark Times
Views 463
---
The world is becoming a darker and darker place. It seems as if evil is winning and destroying all since of right and wrong. There is fear, anger, and lack of understanding as to why. The only place to find the answers is in the bible. But most of the world is now doing all it can to eradicate God so most people will not find the truth. People will desperately look to find safety, peace and security, without considering the cost.
Where is the peace you are desperately searching for? We give our life into someone's hand, who's hand have you given your life to? The world will find peace but it will vanish after 3 1/2 years because it will be a false peace. For believers, our peace is in Christ Jesus, our salvation through faith in Jesus Christ, and knowing this is not our home. Our hope and security is in our heavenly Father Who loves us with a great and immense love. Know who you belong to and seek true peace and safety.
Psalm 91:1 HCSB The one who lives under the protection of the Most High dwells in the shadow of the Almighty. 2 I will say to the Lord, "My refuge and my fortress, my God, in whom I trust." 3 He Himself will deliver you from the hunter's net, from the destructive plague. 4 He will cover
you with His feathers; you will take refuge under His wings. His faithfulness will be a protective shield. 5 You will not fear the terror of the night, the arrow that flies by day, 6 the plague that stalks in darkness, or the pestilence that ravages at noon. 7 Though a thousand fall at your side and ten thousand at your right hand, the pestilence will not reach you. 8 You will only see it with your eyes and witness the punishment of the wicked. 9 Because you have made the Lord—my refuge, the Most High—your dwelling place, 10 no harm will come to you; no plague will come near your tent. 11 For He will give His angels orders concerning you, to protect you in all your ways. 12 They will support you with their hands so that you will not strike your foot against a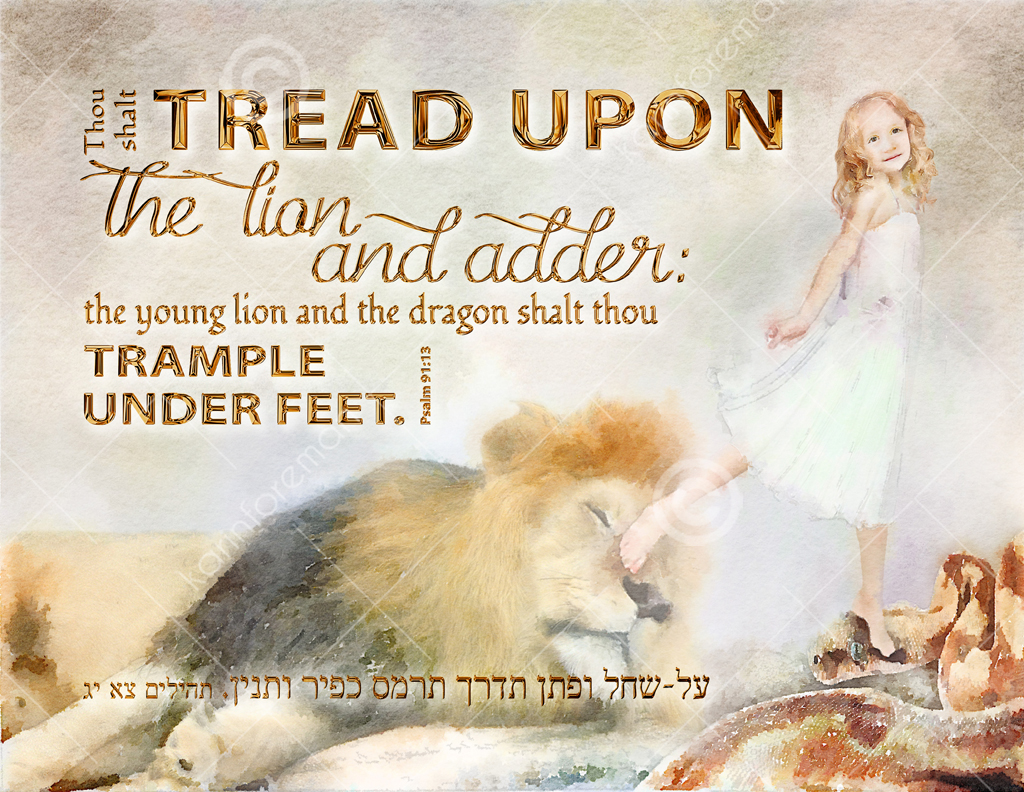 stone. 13 You will tread on the lion and the cobra; you will trample the young lion and the serpent. 14 Because he is lovingly devoted to Me, I will deliver him; I will protect him because he knows My name 14 Because he is lovingly devoted to Me, I will deliver him; I will protect him because he knows My name. 15 When he calls out to Me, I will answer him; I will be with him in trouble. I will rescue him and give him honor. 16 I will satisfy him with a long life and show him My salvation.
---
Cited:
Biblegateway.com (we use Bible verses from this site)
Related Reading
Can You Hear Me Lord
Hold Fast Help Is On The Way
Sing A New Song
Have a question about Living In Dark Times
Click Here to Ask Your Question
April 04, 2018 - LHWMThank you for reading this growing in Jesus teaching. We hope this teaching brought you closer to Jesus. Do you have a question about this teaching or want to add a prayer then please click on add a question to send your question or prayer to us, thank you.
response by LHWM --->
---