Who Do You Belong To
Views 1089
---
When you know who you belong to the battle is no longer yours!
1 Samuel 17 & 1 Samuel 18 (read)
Do you know who you are in Jesus? Do you have Giants in your life defeating you? This sermon by New York Times Square Church is a powerful message on "Who Do You Belong To by David Ham". We pray you listen to it accept God's Word and to be Set Free!
Do I truly know who I belong to, because when I do I will know how to stand, how to fight, how to press in, how to go forward, how to overcome, how to live a life knowing that God is faithful!

We must know who we are in Christ Jesus
David knew who he belonged to. He knew where his strength came from. He knew everything comes from God! There was NO FEAR in David because he knew who God is!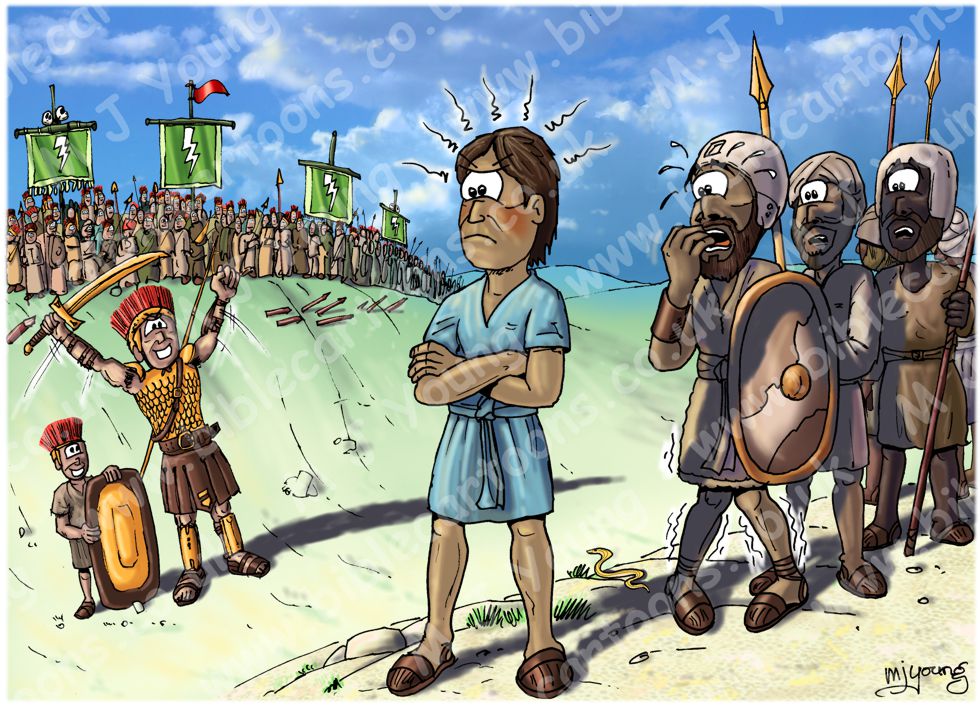 3 The Philistines were standing on one hill, and the Israelites were standing on another hill with a ravine between them. 4 Then a champion named Goliath, from Gath, came out from the Philistine camp. He was nine feet, nine inches tall 5 and wore a bronze helmet and bronze scale armor that weighed 125 pounds. 6 There was bronze armor on his shins, and a bronze sword was slung between his shoulders. 7 His spear shaft was like a weaver's beam, and the iron point of his spear weighed 15 pounds. In addition, a shield-bearer was walking in front of him.
The Philistines were very large and there weapons of war were large.
11 When Saul and all Israel heard these words from the Philistine, they lost their courage and were terrified.
Why were they afraid? They were afraid because they saw themselves as small in their own eyes. The Philistine came forward and took his stand every morning and evening for 40 days to challenge Israel to fight (vs16). In the meantime, David was sent to bring food and to check on the welfare of his brothers (vs18). When he arrives this is what happened.
22 David left his supplies in the care of the quartermaster and ran to the battle line. When he arrived, he asked his brothers how they were. 23 While he was speaking with them, suddenly the champion named Goliath, the Philistine from Gath, came forward from the Philistine battle line and shouted his usual words, which David heard. 24 When all the Israelite men saw Goliath, they retreated from him terrified.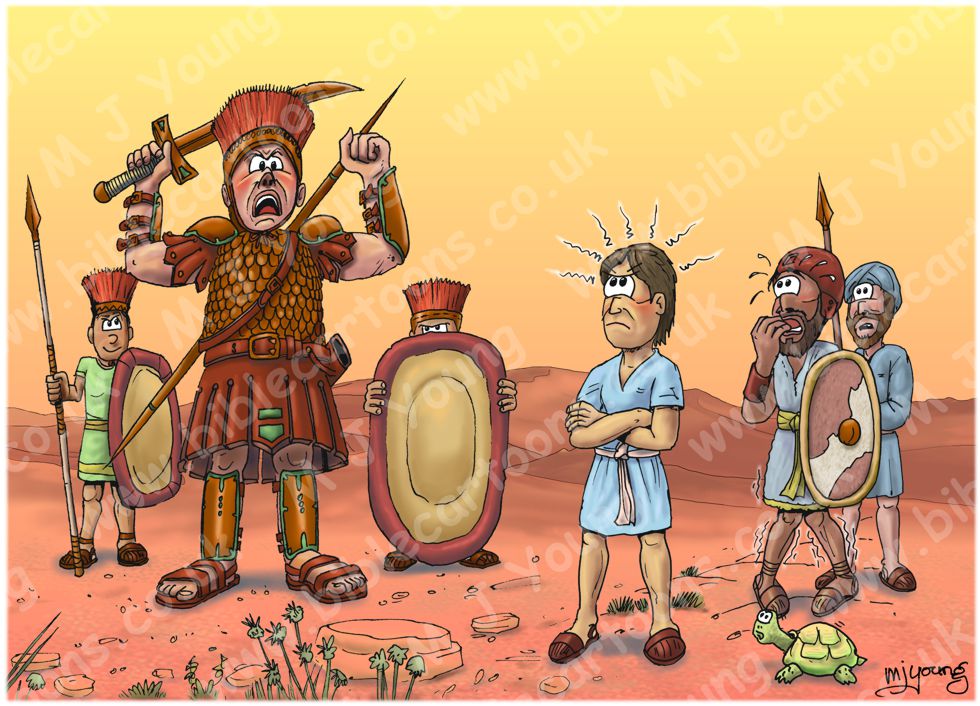 One of David's brothers becomes angry with him and says to him "I know your arrogance and your evil heart—you came down to see the battle!" David did not understand why they were not fighting. David says to Saul "Don't let anyone be discouraged by him; your servant will go and fight this Philistine!" David was much smaller in stature then the Philistines but he knew his God and was not afraid. God had prepared David and made him ready for the upcoming battle! Where did his strength and courage come from?
45 David said to the Philistine: "You come against me with a dagger, spear, and sword, but I come against you in the name of Yahweh of Hosts, the God of Israel's armies—you have defied Him. 46 Today, the Lord will hand you over to me.
David knew his strength and courage came from God which made him SECURE in his God! So God defeated this GIANT through David.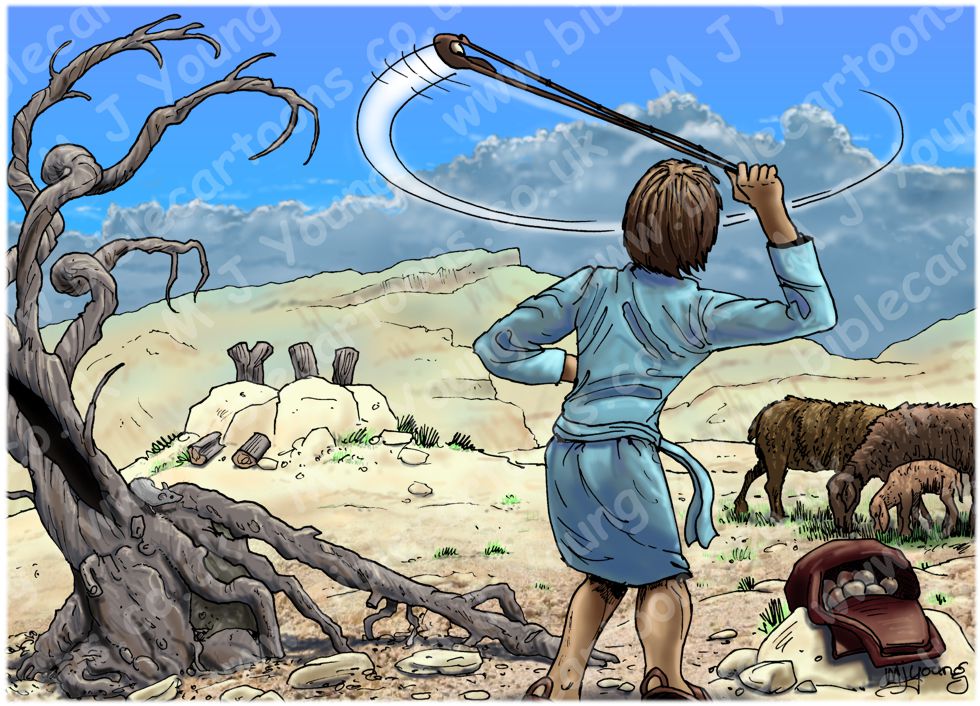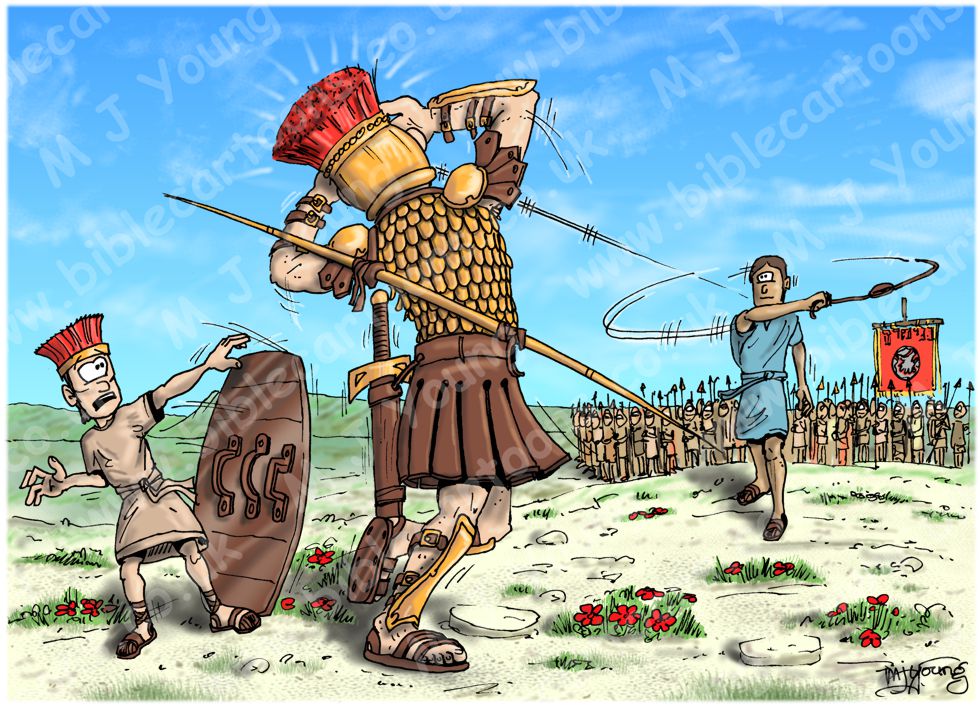 ---
Cited:
Biblegateway.com (we use Bible verses from this site)
Related Reading
Do You Have Stinky Thinking
Have a question about Who Do You Belong To
Click Here to Ask Your Question
April 04, 2018 - LHWMThank you for reading this growing in Jesus teaching. We hope this teaching brought you closer to Jesus. Do you have a question about this teaching or want to add a prayer then please click on add a question to send your question or prayer to us, thank you.
response by LHWM --->
---