Bible Pastors
Views 2287
---
HEAR THE WORD OF GOD THROUGH PASTORS
As the world becomes lawless it is important to stay in the word of God and learn of Him. We have chosen pastors we trust and know they speak the Truth pertaining to the Word of God. Beware who you listen to! We hope you enjoy this page as much as we do. New sermons are provided daily.
Did you know there is a spiritual drought? One drought pertains to land, but the one we are speaking about is in your spirit. The spiritual drought is to be deficient in the Word of God. Where in the bible does it talk about Spiritual Drought?
SPIRITUAL DROUGHT
John 7:37 In the last day, that great day of the feast, Jesus stood and cried, saying, If any man thirst, let him come unto me, and drink. 38 He that believeth on me, as the scripture hath said, out of his belly shall flow rivers of living water.
Amos 8:11 Behold, the days are coming, says the Lord God, when I will send a famine in the land, not a famine of bread, nor a thirst for water, but [a famine] for hearing the words of the Lord.
Hearing in this verse means - shama` <08085> to hear, listen to, obey, to hear (perceive by ear), read more here

John 4:13 Jesus answered her, All who drink of this water will be thirsty again. 14 But whoever takes a drink of the water that I will give him shall never, no never, be thirsty any more. But the water that I will give him shall become a spring of water welling up (flowing, bubbling) [continually] within him unto (into, for) eternal life.
Video Sermons
Video Sermons are updated once a month, enjoy :) --- archived video sermons
Millions Missing: Who's to Blame? – Pastor Billy Crone | Billy Crone and Jan Markell | November 05, 2018
Antichrist: Who, Where, When and Why | Amir Tsarfatie | October 15, 2018
Understanding The Times Conference 2018 - Part 6 | Jan Markell & J.D. Farag | October 07, 2018
Understanding The Times Conference 2018 - Part 5 | Jan Markell & Eric Barger | October 07, 2018
Understanding The Times Conference 2018 - Part 4 | Jan Markell & Billy Crone | October 07, 2018
Understanding The Times Conference 2018 - Part 3 | Jan Markell | October 07, 2018
❮
❯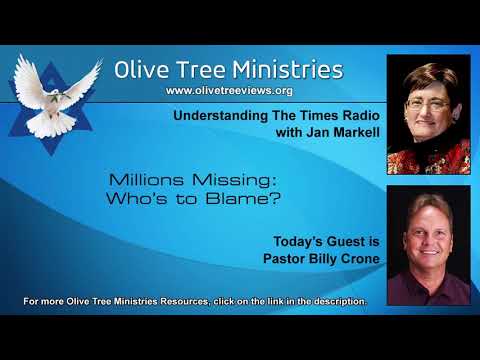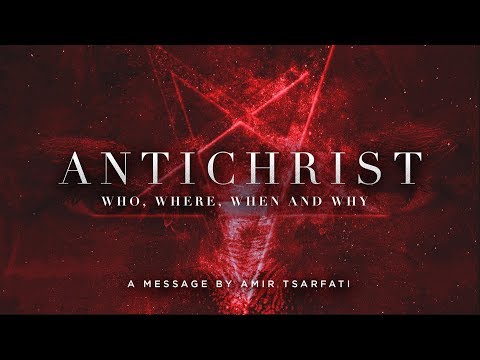 Pastor Sermons